20th April, 2023
How to achieve a traditional shopfront design aesthetic
There are many methods to consider when it comes to crafting a traditional and modern heritage shopfront design aesthetic. From lighting, ironmongery, decoration and paint, discover how our design studio is bringing life back to heritage shopfronts.
Elevating the high street with traditional shopfront design
A storefront is the face of a business on the high street, the aspect that draws the eye of passersby, inspires delight and intrigue, and ultimately, invites them to step off the street and into the shop itself. 
In a digital age, where almost everything we could possibly need or want is available in a couple of clicks with next day delivery, meaning we rarely need to leave the comfort of our homes, never mind pound the pavements in search of that perfect item - how do traditional brick and mortar shops make an impact worth visiting - and spending in?
93 Design Studio are specialists in creating exquisite shop fronts that elevate businesses and the high street alike. Our craftspeople, artisans, specialists, designers, fabricators, branding experts and architects work together to create traditional and modern heritage shop fronts that bring life back to the streets of Britain's cities, towns and villages.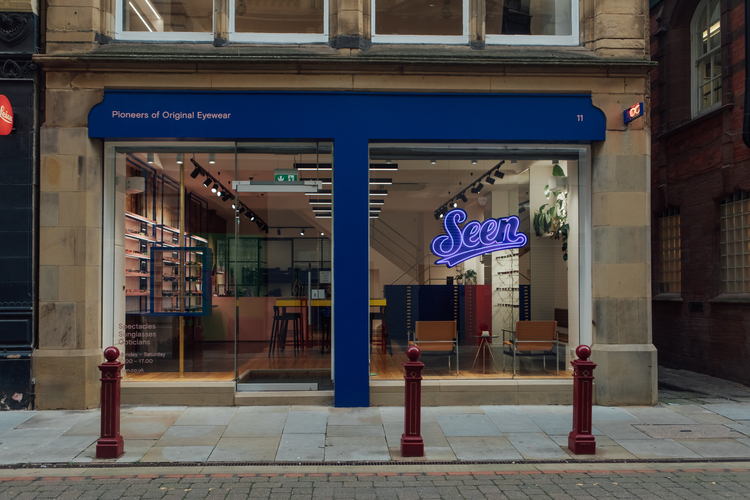 What can a storefront do for your business?
First and foremost, a shop front must catch the eye. How this is achieved depends on the business, the brand, and the context within which it sits - on a street of brightly lit chain stores, a subtly sophisticated storefront will stand out in its elegance; when surrounded by drab and unimaginative shop fronts, something with vigour, design and life will captivate. 
Next, the shop front has to invite the passerby to stop - no mean feat in these busy, overscheduled days. An incredible window display that changes with the seasons or keeps instep with an eye catching brand campaign.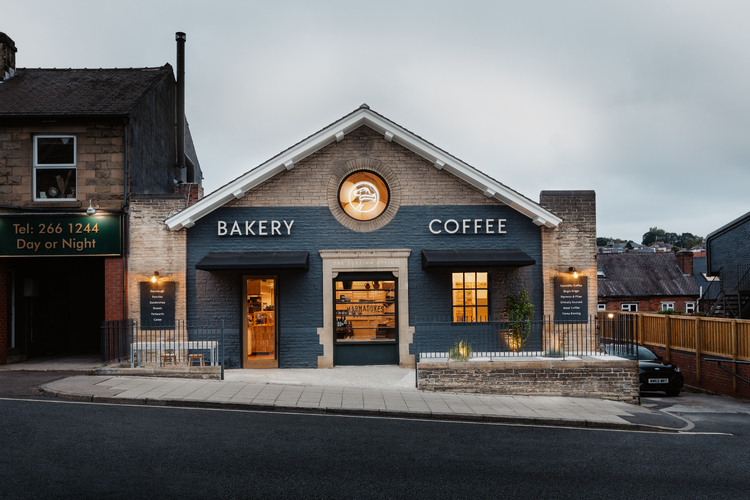 Permanent features that we know and recognise on a shop front include awnings, potted and decorative plants, retail displays, traditional doorbells, bespoke pieces of ironmongery made by Sheffield mesters, and remember to include a door handle that is an experience to use, as well as quality glazing or decorative glass, all of which have the ability to make the store stand out and demand to be noticed.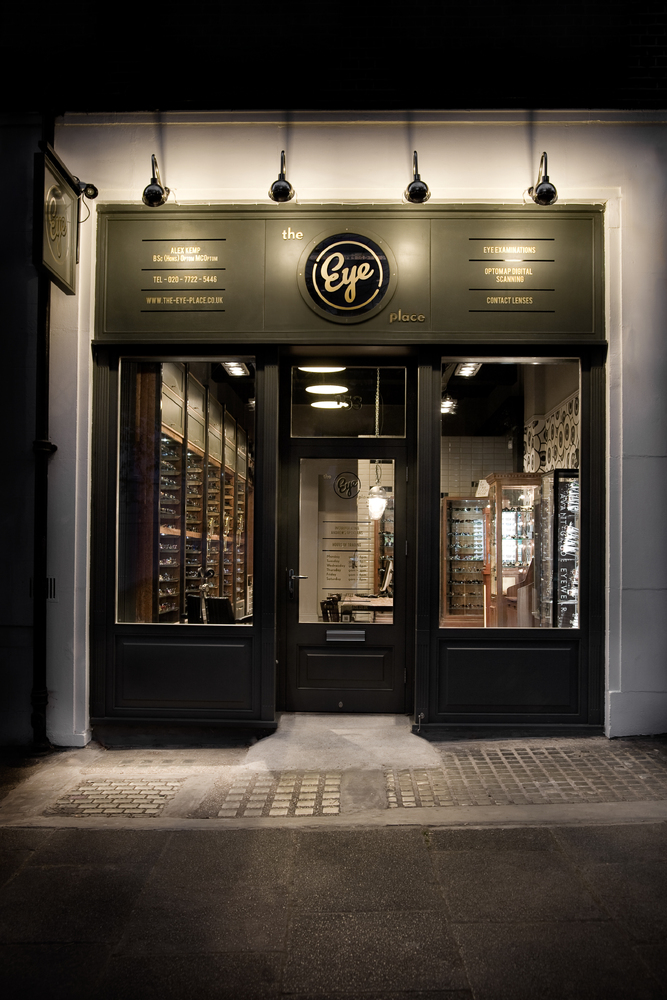 The shop front or masthead sign is another must have feature. As mass produced, plastic signs have become the obvious choice due to their comparatively lower cost, a traditional hand painted sign makes a huge impact. Signwriters like Mia Warner, hand paints exquisite signs which instantly elevate the storefront. Consider also external pendant/bus stop signs and the design of an A board that isn't out of a catalogue. And don't forget to add the street number of the store somewhere people can see it, if you have a particularly famous, lucky or legendary number such as 1, 7, 10, 13 or 221b, make the most of it. Your address is the destination, and the reason people will visit you.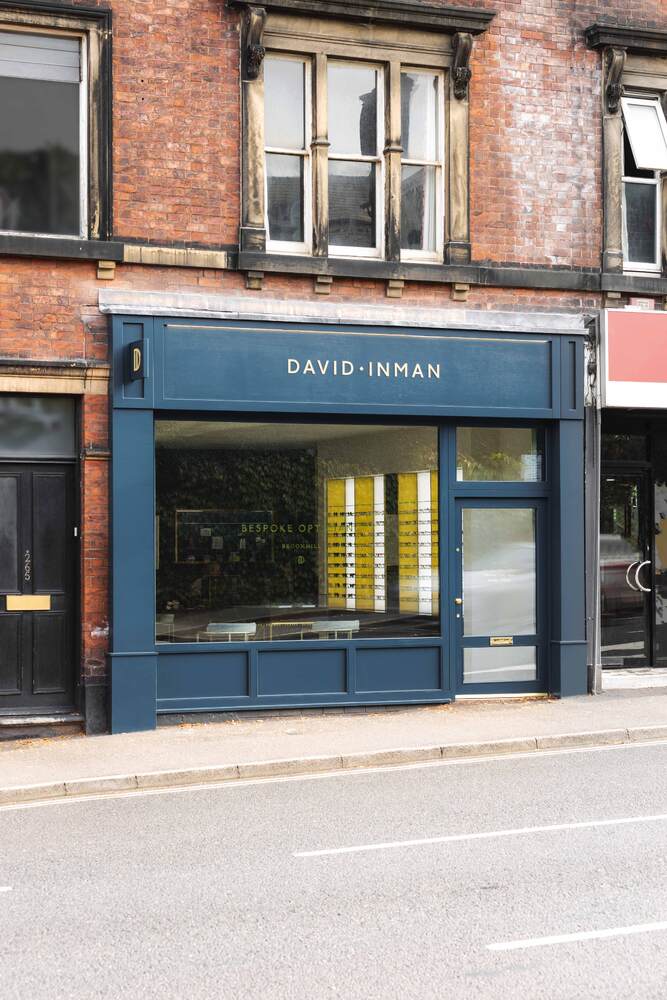 Typography is also vitally important for branding a storefront, and we have a team of artists and designers who are expert in creating the right look and feel through brilliantly executed lettering. Britain has a rich history of standout shopfront design. From ghost signs, to the faded glamour of old derelict buildings poised amongst our streets, to those buildings and brands still thriving with signs that have been restored and conserved. Our design team have a library of shopfront inspiration available to use on our next project.
The colour of your storefront is also crucial to get right. Brands like Aesop have made it their business to use a carefully considered palette of colours to attract audiences. Specialist and heritage paint brands like Farrow & Ball, and Mylands have everything you need to get your traditional storefront noticed using paint.
Bringing all of these elements together to create a perfectly designed aesthetic gives those passersby's a reason to enter the shop, to Instagram it, or to simply admire it - achievable gains for any brick and mortar retailer.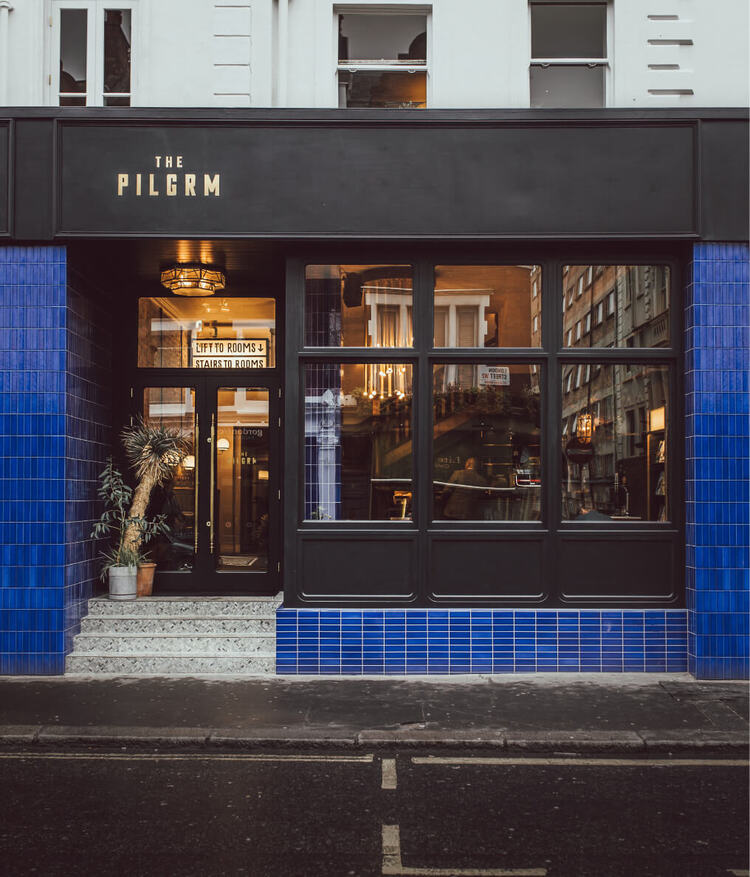 Signwriting and real neon - championing artisans and craftspeople
Like many traditional skills which have been a mainstay for decades; signwriting and real neon signage have seen a sharp decline recently as mass produced, off the shelf plastic products have become cheaper and easier to access. With a drop in demand comes a loss of the specific skills needed for this work, and so even when these products are desired they can be hard to find. 
93 are champions of the artisan, the craftsperson; appreciating the traditional skills which are so close to being lost entirely. While a sign printed on vinyl or some plastic encased LEDs are cheap and cheerful, the impact they make simply can't compete with the storytelling, the heritage and the wow factor of hand painted lettering on a window, resplendent with authentic gold leaf, or the hand blown glass tubes and alchemical mix of gases in real neon lighting. 
We will always choose authenticity over imitation, slowly crafted over mass produced, and bespoke over catalogue - and we're proud to work with independent businesses who do the same.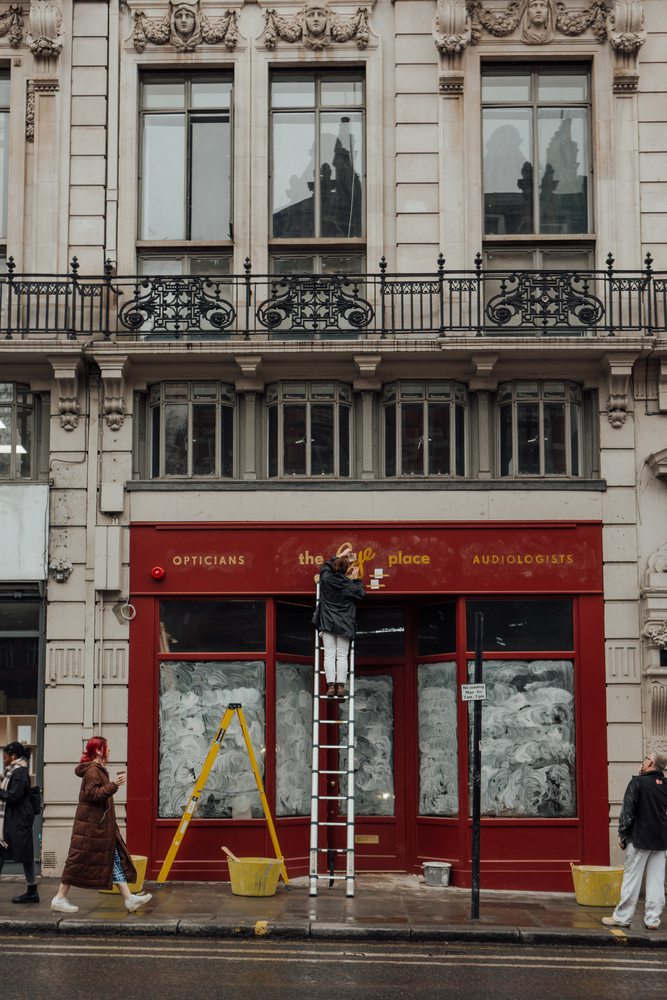 Decoration
Once the foundations of the shop front - the colour, the signage - are laid down, thoughts can turn to decoration, the added extras which give that je ne sais quoi that makes all the difference. 
Features such as awnings give a pleasingly traditional look and feel to a modern storefront, as well as playing a practical role when the business is a cafe or restaurant.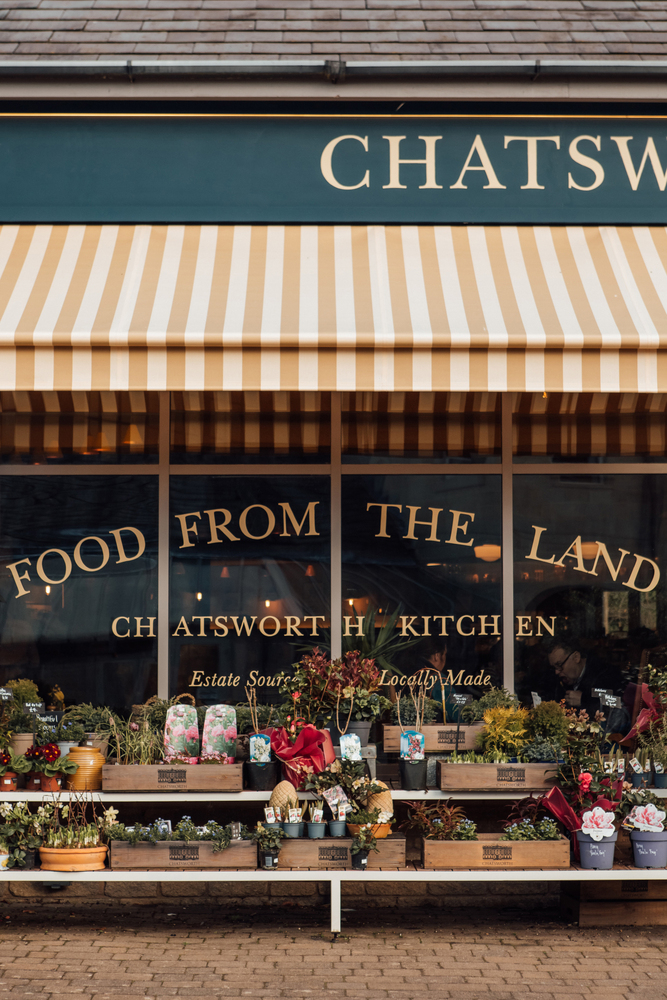 Installations such as seating or planting schemes are another way to stand out on the highstreet. Whereas cafes that utilise pavement seating add a European, cafe culture vibe that's irresistible, especially in the warmer months, even shops can add a beautifully made bench that invites a moment of pause. 
Planting real greenery gives our city selves a chance to breathe, offering a lush oasis in an otherwise often nature starved street. Whether it's ivy tumbling down the window sides, fragrant herbs drawing in customers with their heady scent, or a plethora of ever changing seasonal flowers, a well chosen planting scheme shows the daily care and attention that goes into this shop. 
Featured 93 shopfronts
Grey Street Opticians, Newcastle
Seen Opticians, Manchester
Marmadukes Sorting Office, Sheffield
The Eye Place, Belsize Park, London
David Inman Opticians, Sheffield
The Pilgrm Hotel, London
Chatsworth Kitchen, Derbyshire
The Eye Place, Fleet Street, London
Does your storefront need new life?
If your shop front feels like it no longer represents you or your brand, if it needs a fresh new look backed up by expert design and underpinned by traditional skills, we want to hear from you. See what 93 can do for your business.