Hairpin House, Digbeth - BTR rental apartments and community living, to call your home
Explore how our design team, turned the fortunes of Birmingham's former hairpin factory into a new build-to-rent development in the heart of Digbeth.
Designing, branding and making Birmingham's Hairpin House a reality
Hairpin House, Birmingham opened in May 2023 and involved a multi-disciplinary approach to design, working across our interior, brand and digital team. A key part of the works involved the interior design of the residential amenity and social spaces including residents lounges, reception and co-working meeting rooms. Developing the name and identity for Hairpin House came from the brand teams in-depth research of the site which helped to unlocked a vast array of archival and historical materials, ideas and brand elements that we helped find a new purpose and meaning for now. We also designed and manufactured much of the amenity space furniture, fixtures and fittings which helps Ridgeback's property portfolio, stand out and feel an authentic place to live.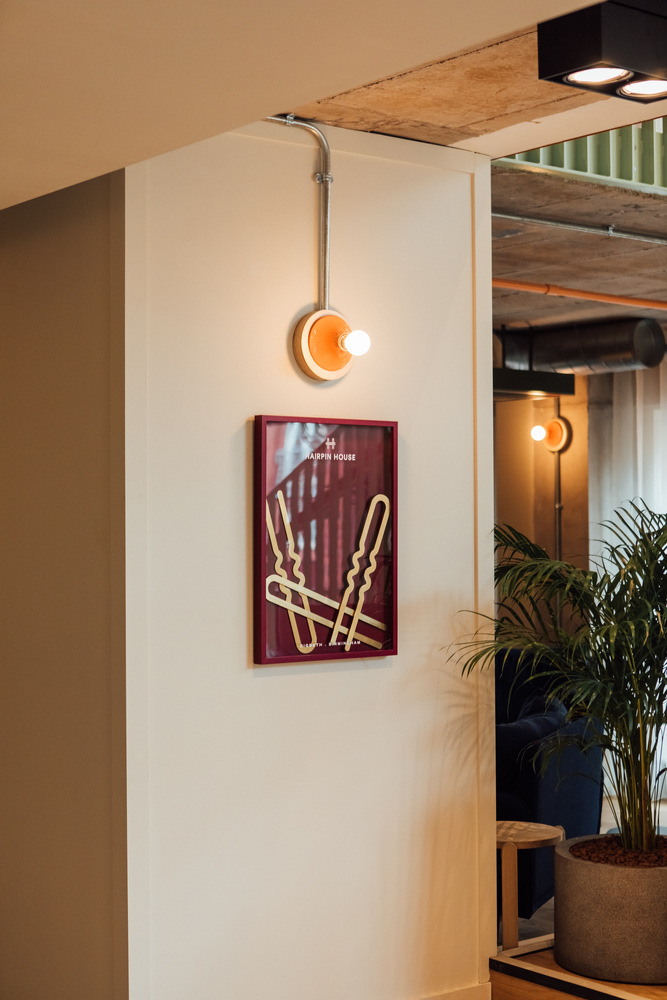 Getting to grips with naming Hairpin House 
Hairpin House is built on the site of the former Kirby Beard & Co factory, where the iconic, instantly recognisable Kirby-hair grip was invented. Sold worldwide, the Kirby grip is probably the best known hair grip we have, and the name has since become synonymous with hairpins. 
We wanted to build on this rich brand heritage, interpreting it in a way that helps to build a clear sense place for the new residents, many of whom may be new to Birmingham. Retelling the history of the area and ensuring these stories live on gives authenticity to a new build helping to give people reasons to choose this brand over others. The doubling up of the H within the Hairpin House name, helped to create a memorable brand name, as well as providing us with the opportunity to secure a unique website domain name on which the brands digital presence resides.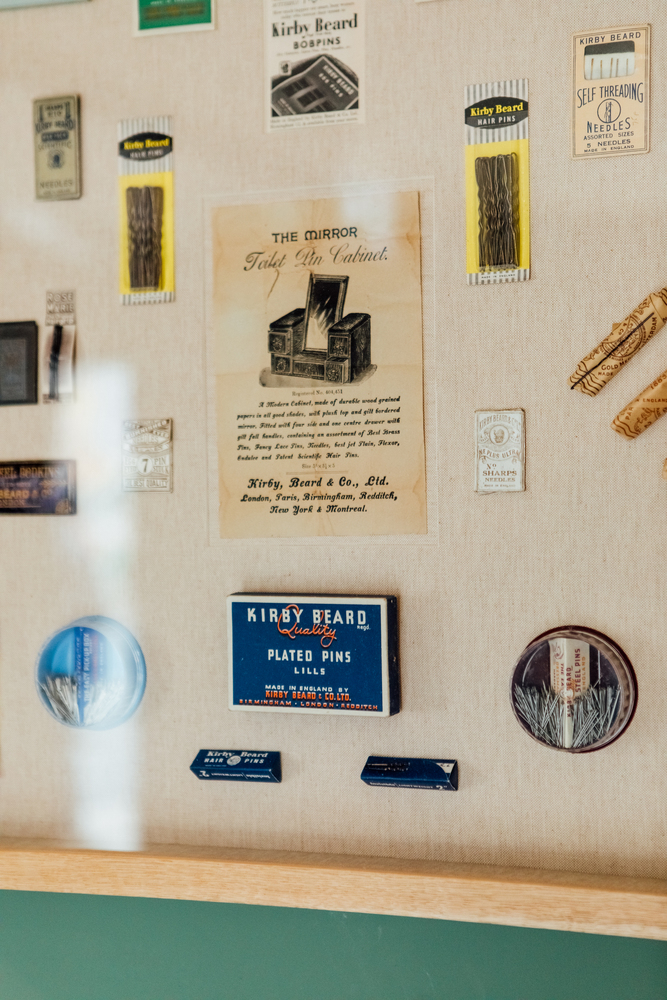 Branding Hairpin House
Once the name Hairpin House was signed off by Ridgeback, our branding team got to work on creating a recognisable brand identity for Hairpin House. As well as the logo - we featured an H made out of a simple hairpin motif - we considered and designed the typography and colour palette to be used both in the interior of the building and across all marketing materials.
Designing and manufacturing authentic neon lights 
93 worked with illumination pioneers Neon Workshops to create a series of three truly unique neon pendant lights in the shape of the iconic Kirby grip, capturing the imagination of all who encounter them.
Designed in collaboration with Neon Workshops, our manufacturing workshop created the metal shapes, which we then rusted over time to achieve a softer, weathered look. We sent these shapes to Neon Workshops who bent and fit the glass tubes to form the double sided hairpin lights. The lights have a real visual weight to them, giving them a substantial look and feel, which adds to their authenticity within the space. They're also highly Instagrammable, adding to the brand value of Hairpin House as well as encouraging residents to enjoy sharing their new home.
Visible on entry and from the lounge on the mezzanine, these neon lights speak to the brand identity and the history of the space as well as tapping into that very human desire to gaze and stare into the electric light trapped within the tube of the glass neon.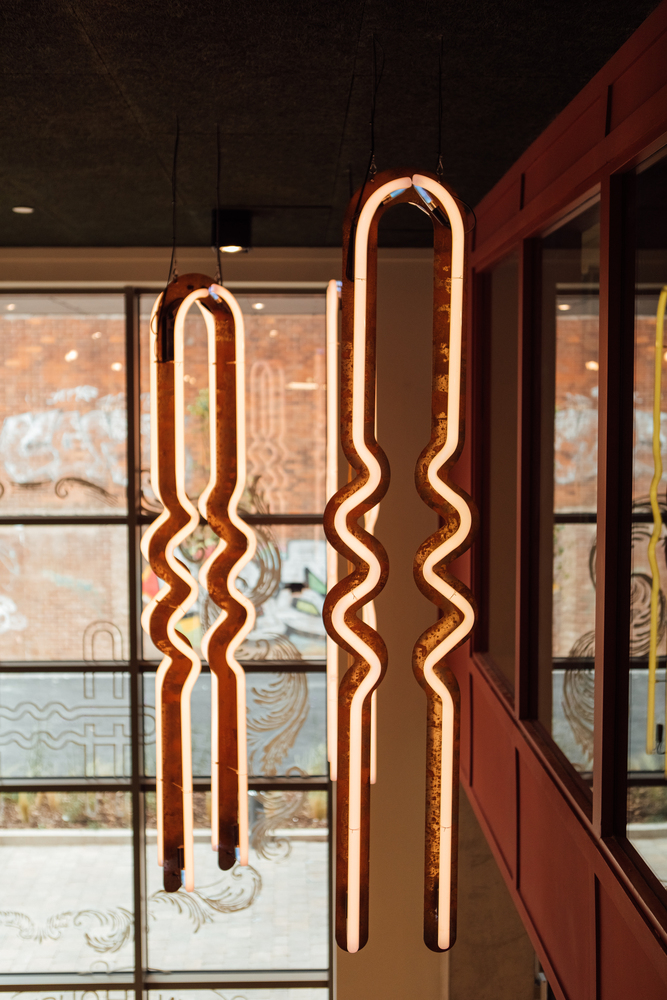 Fitting out Hairpin House - natural woods, soft lines and local artwork
We wanted to create a feeling of calm and peaceful tranquillity when entering Hairpin House - after all, for its residents, this is home. We chose natural woods to give that soft look and feel, alongside a carefully considered heritage inspired colour palette.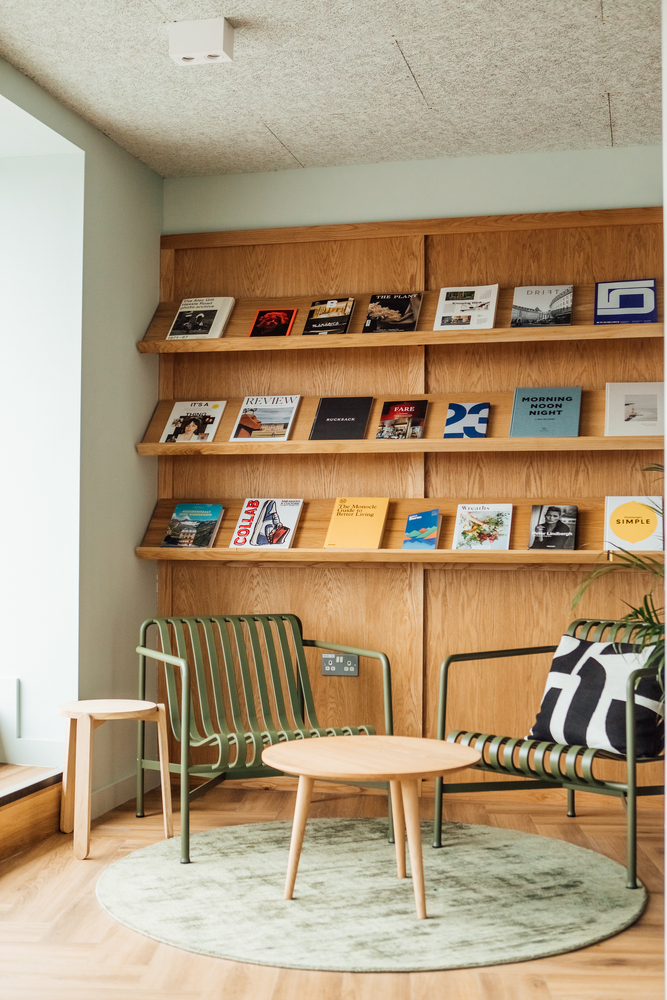 We were also keen to create a unique space, to stay away from the 'copy-and-paste feel' of many modern rental apartment buildings, so we helped the client source and specify original artwork from local artists. The Warren Street entrance features exhibition grade displays with further Kirby and site history artefacts for residents to ponder over while waiting to meet friends.
Photographer, Helena Dolby, was directed to photograph local street art in and around Digbeth, as well as architecture and historical curiosities from around Birmingham. This strengthening the sense of connection to the locality whilst also creating striking artwork within the amenity spaces. We also sourced vintage botanical artwork which pays homage to the forgotten countryside, now industrial epicentre of Digbeth, Birmingham. We enjoy giving new life to old objects and deepening the authentic feel of the interior. All artworks are framed in natural oak which complements material choices across the building.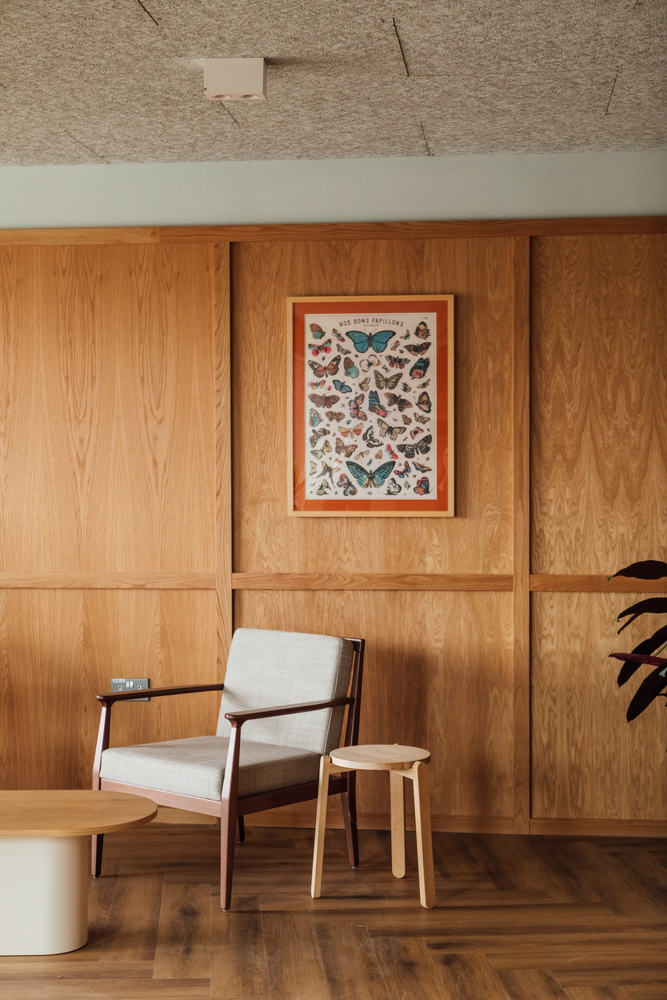 An important part of our role as branding specialists is challenging generally accepted ways of thinking and doing things. To give you an example, we took the concept of window manifestation dots - a safety feature which is necessary to meet building regulations - and made them into a repeating Kirby grip motif instead, strengthening the brand and creating a real point of interest. Elevated design thinking is what we're known for.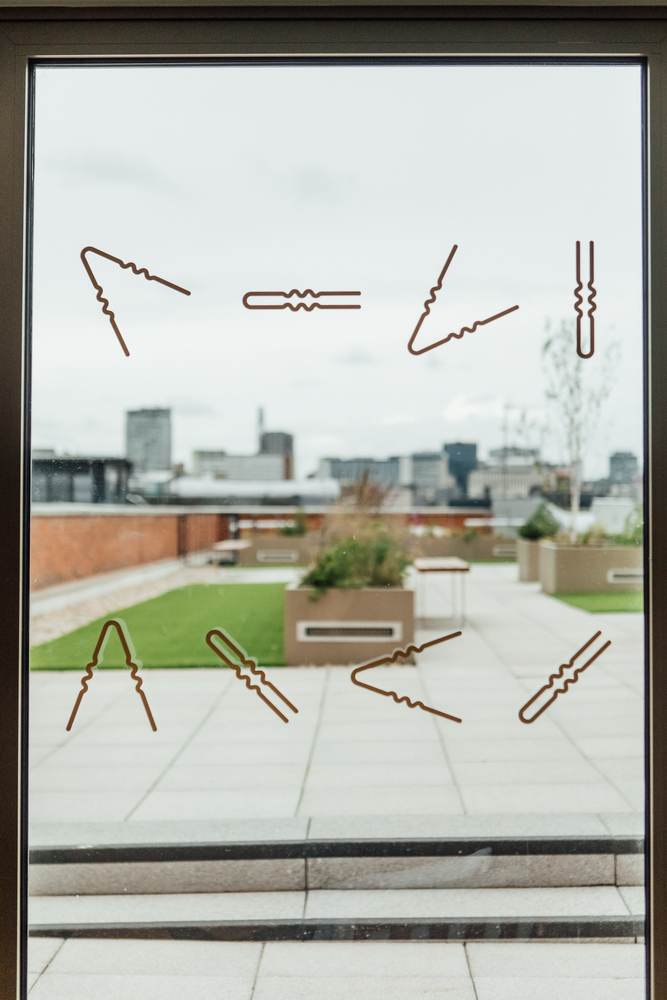 Mia Warner, a sign painter from Sheffield helped install a huge window mural which takes inspiration from an old advertisement produced by Kirby which takes a historical reference and con-temporises it into something that's visible from both inside and outside the building. Creating these layers of brand experience was an integral part of our creative direction and vision for the project.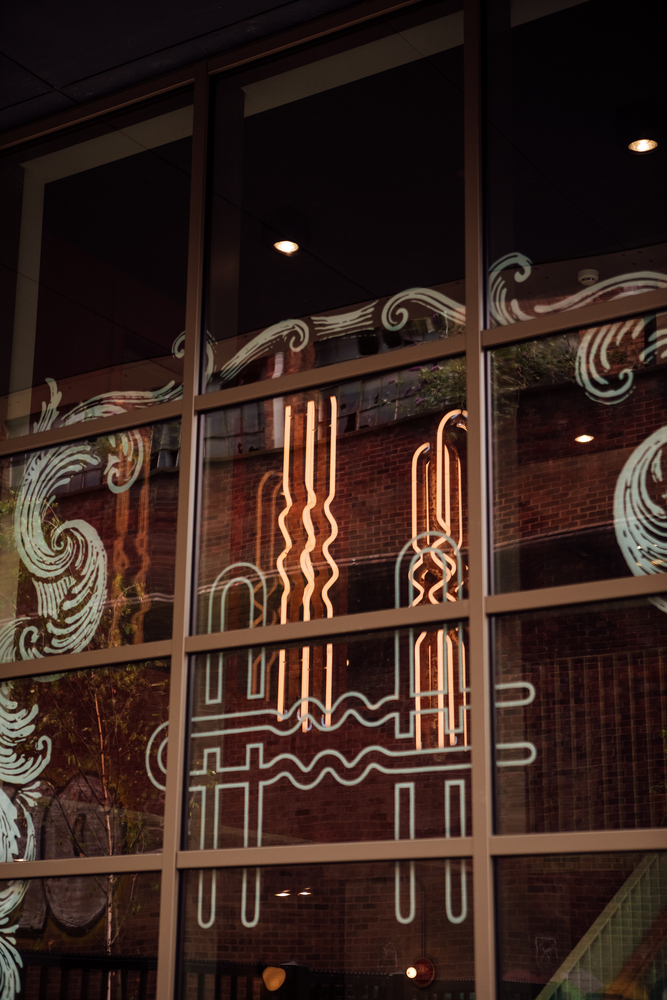 As a way to make the most of each and every process, we took the paper bending templates for the neon hairpin lights and framed sections onto plate mirror, enabling the viewer to see where the near molten glass tube had burned through. In a time when we are used to factory formed LED faux 'neon', seeing and understanding an authentic craft gives a real sense of connection and respect for the process of neon making.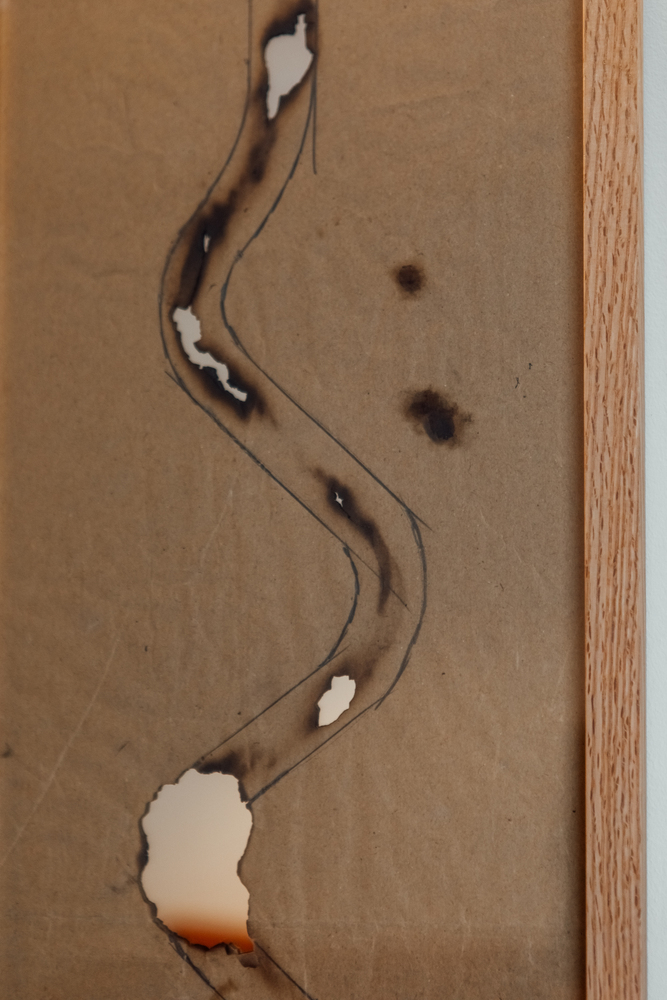 Interior design at Hairpin House
Upon entry into the main reception, we wanted to give residents and visitors a sense of the various uses of the amenity spaces. Through collaboration with the Chesterfield based Whittam Cox Architects, we achieved this through spatial organisation which provided clear sight lines in to the main lounge space and views up two meeting spaces, suspended within double height voids.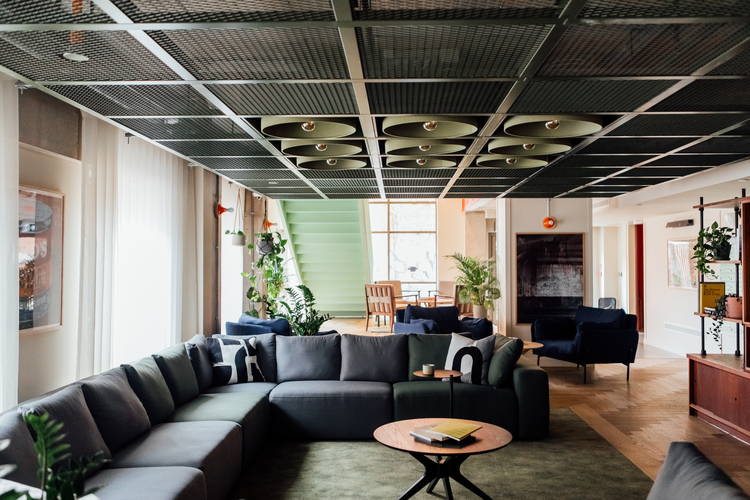 These spaces further unfold as you explore the main amenity area; the ground floor lounge, with an inviting central seating area - soft-lit through voiled windows - and a large island to make coffee, emphasises comfort and interaction with other residents. The mezzanine, meanwhile, offers an intimate, secluded space to set up for a 'working from home' or remote working day, with comfortable booths to dive into for private calls. Stitching these distinct spaces together is a dramatic double height void with our brand-led authentic neon installations and hand-painted window signage which further references the site's vibrant history.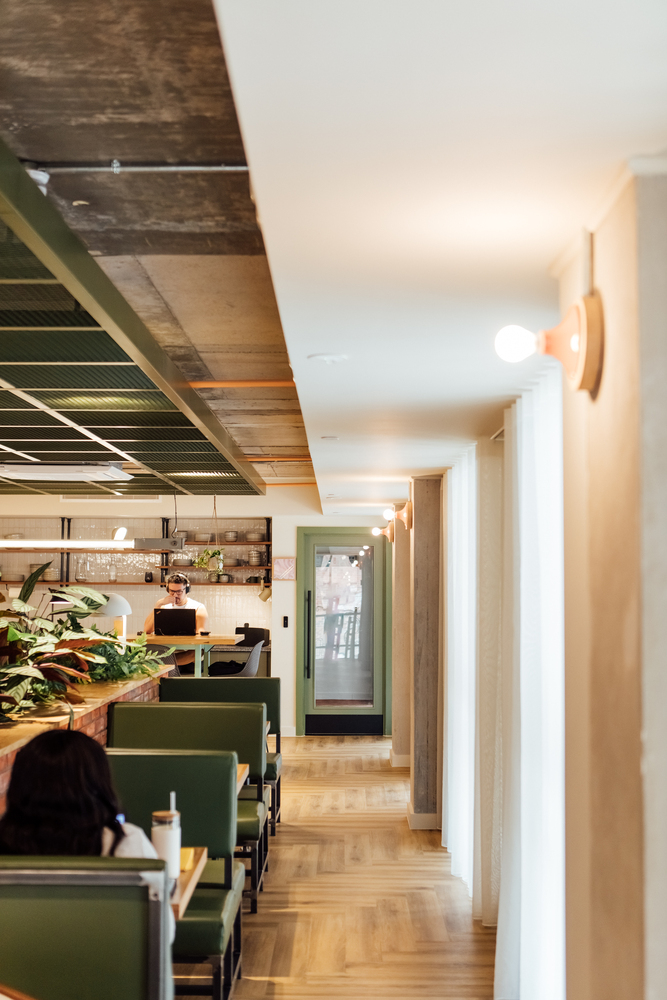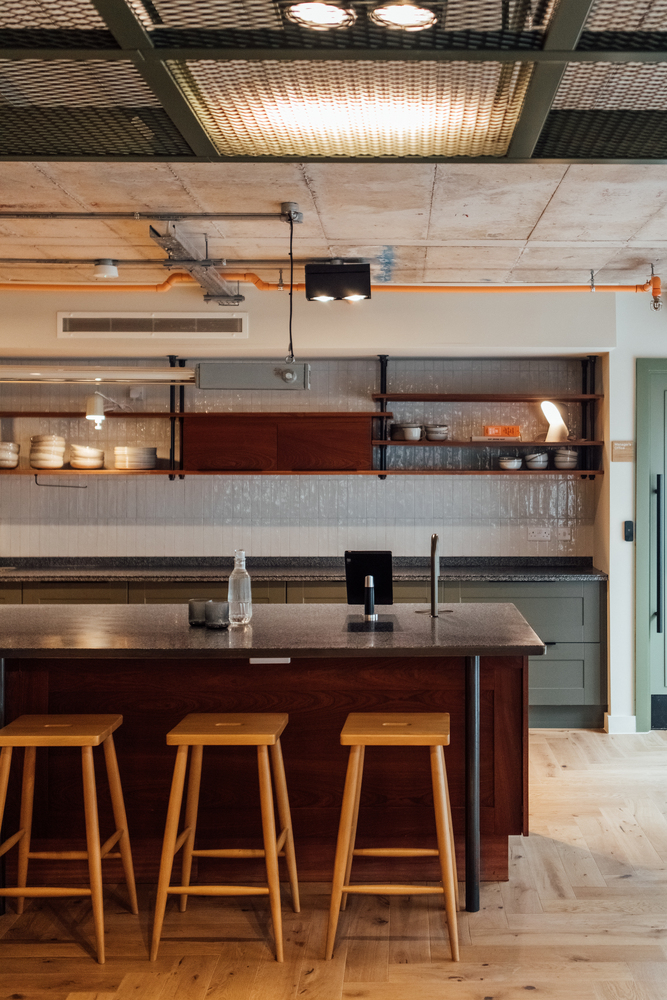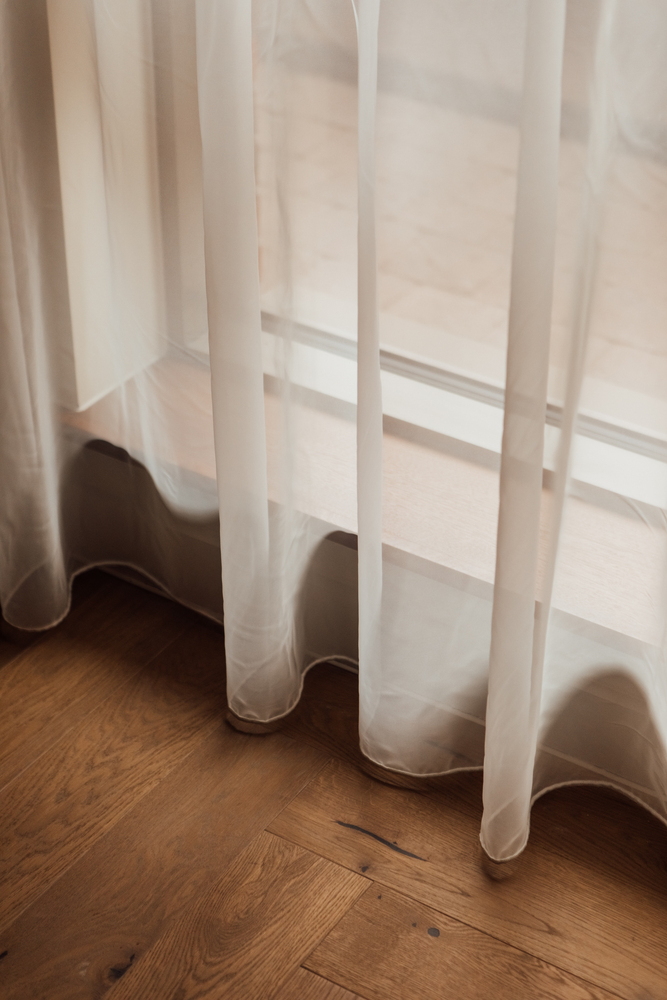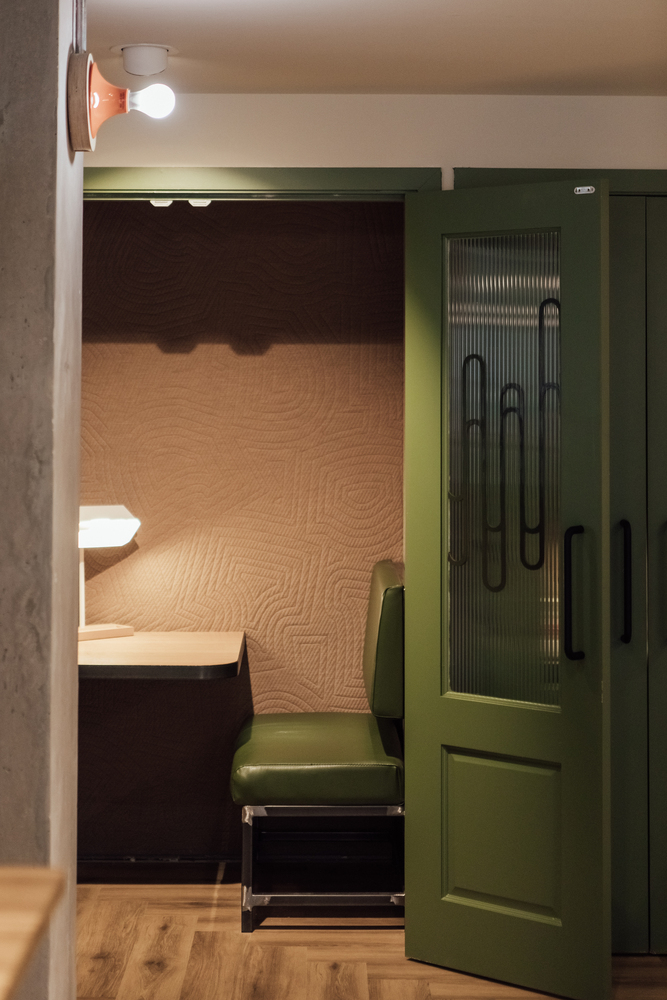 A number of bespoke joinery pieces throughout create quality touchpoints throughout interior. Starting with the reception desk stylised as a museum display cabinet for the Kirby hair grip artefacts, to the double sided TV unit which affords glimpses into the lounge areas while residents collect their post, through to the spine seating booths to create a comfy spot to set up for the day.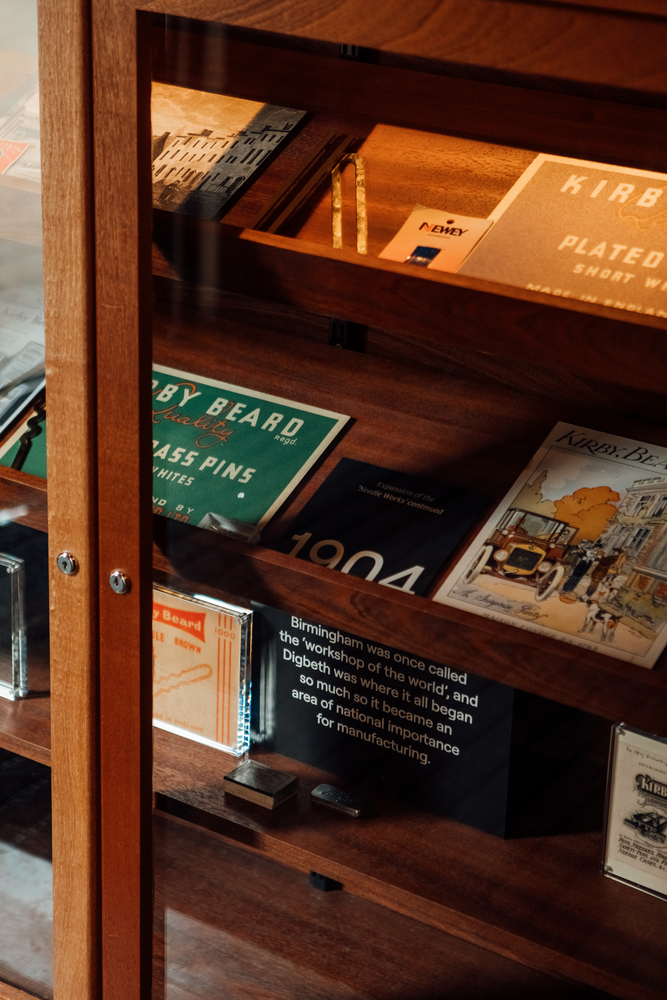 Moving up through the building, the garden room is a spacious light room which opens out onto the roof terrace, giving views on Digbeth and beyond. The 5th floor lounge was designed as the perfect place to entertain, whether that's hosting a dinner party at the kitchen island/table or getting around the TV for a movie night. Timber panelled walls, textured acoustic ceiling and soft blue-greens create a calming space, with a connection with the outdoors.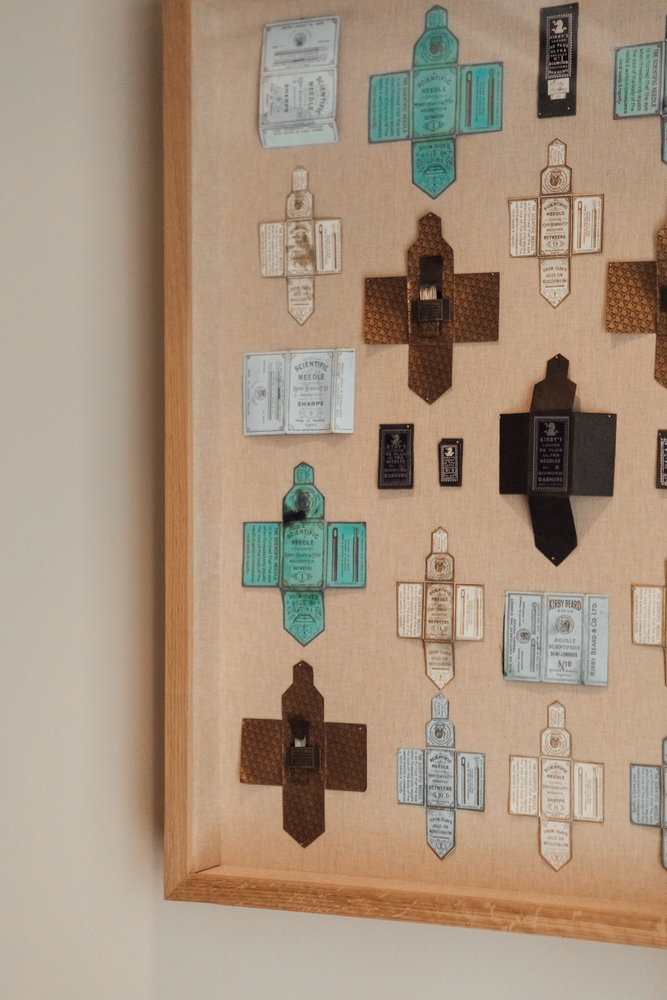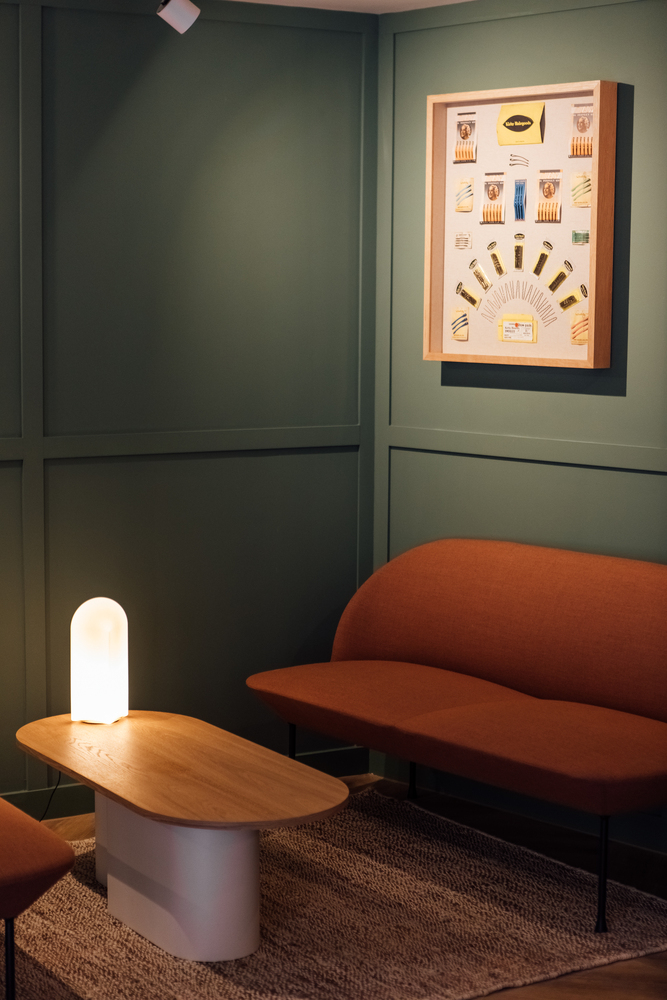 Need help on a branding, design or interiors project?