Chatsworth House Trust - A creative approach to designing and printing an annual review
93 worked with the team at Chatsworth to create a new, contemporary, look and feel for their 2022 Annual Review - focusing on the cultural heritage, people and shared future of the Derbyshire based charity.
Creating a real piece of print to champion a charity
In a time where our lives feel like they're largely conducted online, and everything it seems has a digital solution at our finger tips, the question we asked ourselves is whether it's actually worth producing a physical piece of print? Is what's now almost considered a 'novelty' - being able to hold something in your hand, to feel the weight of it in your hands, to touch the quality of the paper, to turn a page - worth the time spent having it made?
Sometimes, we know it is. 
Chatsworth House Trust is a registered charity that exists to look after the house, collections, garden, woodlands and park at Chatsworth for the benefit of everyone.  The Trust has an obligation to produce an annual review which sets out its charitable purpose, reviews the past year, explains its strategy and assesses how it has met its objectives one year on. 
Having worked with Chatsworth on packaging design and restaurant design and installation projects, we've come to know and understand the brand and the ethos behind it. When Chatsworth approached us again, this time to rethink the design of their annual review, we knew we wanted to create something that would really stand out and make an impact.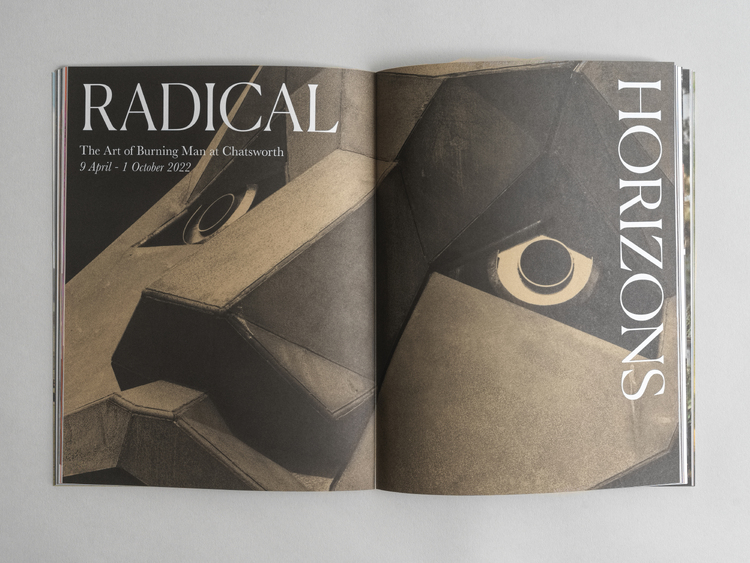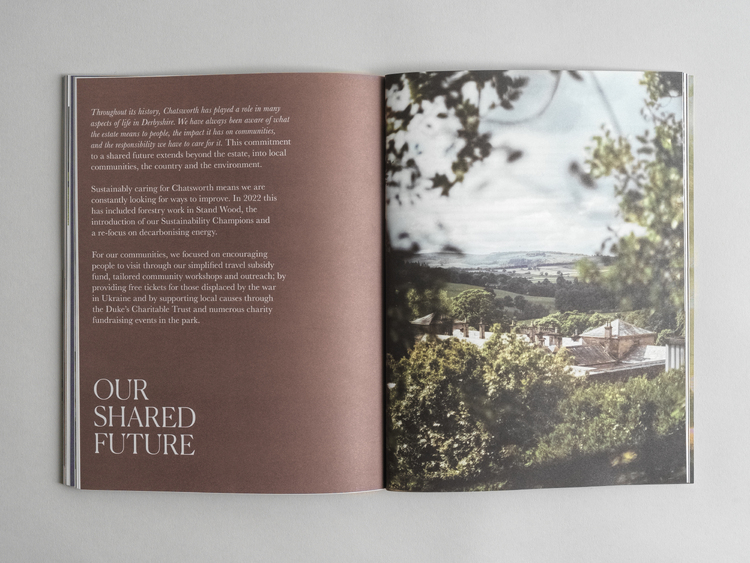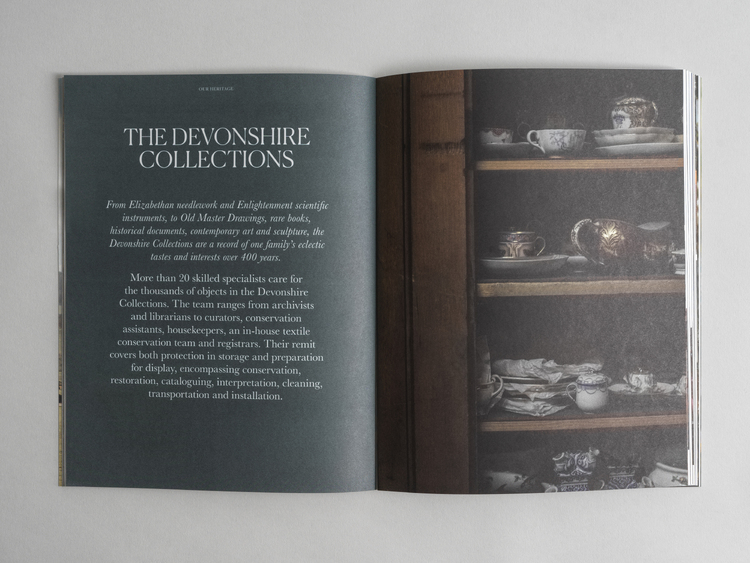 Uniting an organisation and hero-ing hard work
Commissioned by the Chatsworth House Trust Board of Trustees, the annual review is distributed to employees, partners, stakeholders, Friends and Patrons of Chatsworth House Trust, and is available for anyone who wishes to read it. 
It was important to showcase the wide variety of activities that are undertaken by the dedicated team at Chatsworth, to put the hard work of preserving and sharing this rich historic and cultural archive front and centre. 
The team are deeply passionate about the value of the cultural heritage they care for. This comes across in everything that they do, and so conveying this was vital. We wanted to show the depth as well as the breadth of work that the Trust undertakes each year, delicately restoring 18th century Chinese wallpaper, repairing broken pipes in the incredible array of outdoor water features, and planting, landscaping and maintaining the 105 acres of garden and grounds, plus the cataloguing, interpretation, cleaning, transportation and installation of the thousands of pieces in the Chatsworth Collection. 
Chatsworth is an institution with an incredible number of moving parts, all of which must be managed with meticulous precision, alongside correct and prudent management of funds to ensure that Chatsworth can continue to share its rich history with thousands of visitors for years to come.
The Chatsworth House Trust annual review is a celebration of this hard work and dedication, a proud declaration of the unity and specialist care and attention that's behind the Chatsworth estate.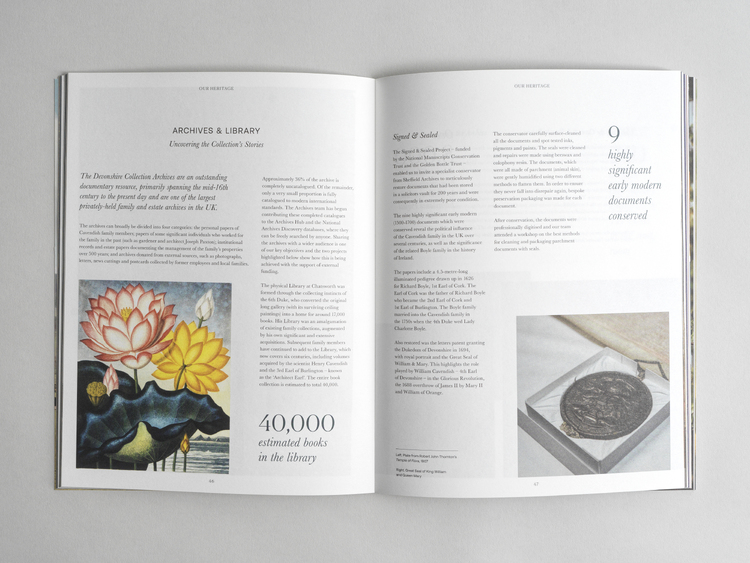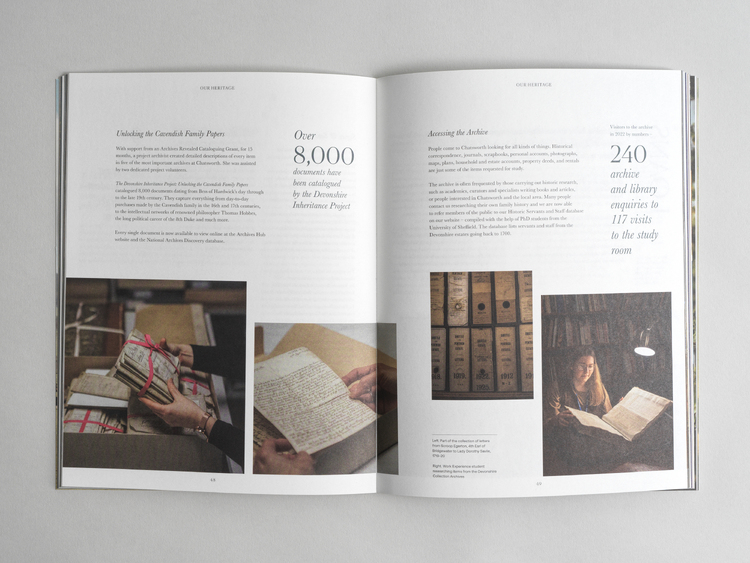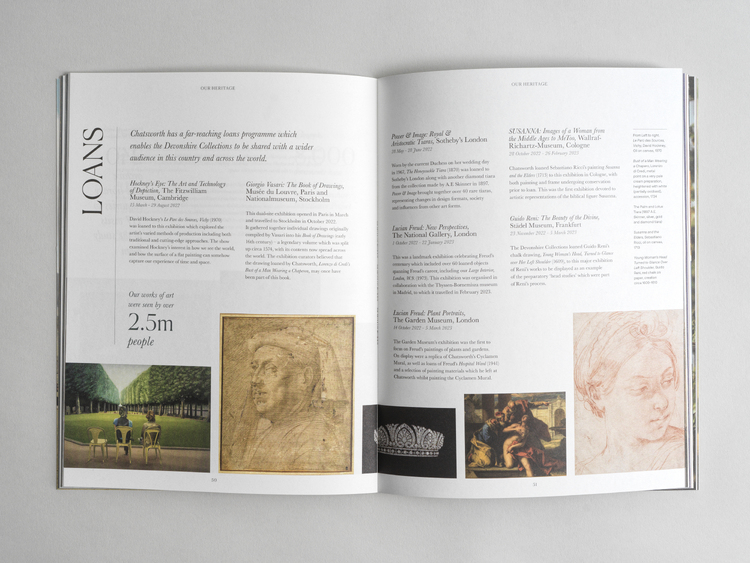 Facts, figures and photography
A picture may paint a thousand words - but only the right picture, in the right place can truly do this. The Chatsworth House Trust annual review is filled with photography chosen and curated by 93 to showcase the range of the work that goes into a year at Chatsworth. The photography brings the review to life, giving a depth to the wording that comes into its own in a printed document. 
Candid shots of the team at work restoring two hundred year old clocks, or chipping away at stone masonry are interspersed with close ups of the minute detailing on a piece of delicately beaded fabric, and the incredible installations at the Radical Horizons exhibition. 
It was important to strike the right balance between informative and accurate reporting as well as some more creative moments within the review - we believe there is scope for this style of formal reportage to have a broader appeal.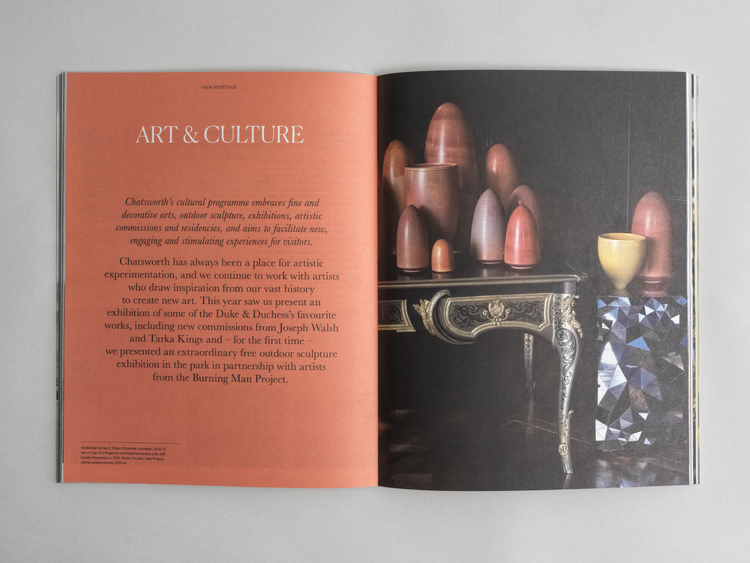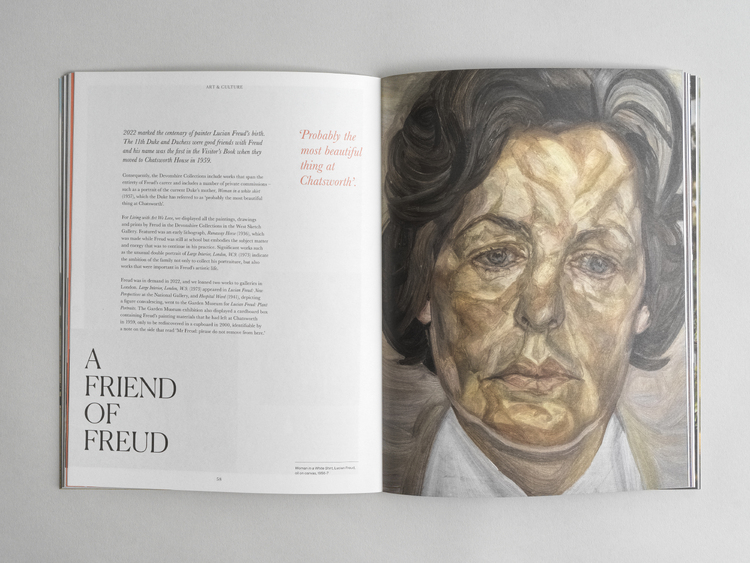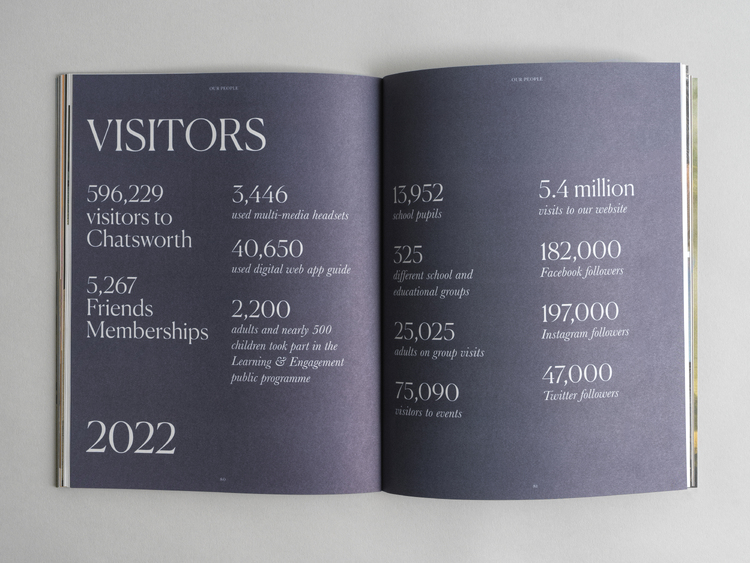 Why print?
How is the reading of a printed book a different experience to that of scrolling through a PDF? In a seemingly age of anti-printing, where much of life, both work and leisure, is enjoyed behind a digital screen, why bother creating a tangible product?
While online activity is undoubtedly convenient - an entire document accessible in a click or two - there's something unmistakably special about being able to hold something in your hands. Turning a page, the feel of the paper between finger and thumb, is something rarely felt in a regular work day for most of us. When it does happen, it's likely to be remembered.
In a quick flip through a printed document the reader is able to take in the colours, the detailing and the range of topics, while a longer read welcomes absorption in the language and allows the facts and figures to be fully taken in. 
The results - a beautiful and weighty document which will be proudly part of the Chatsworth experience.
"Working with 93 was a true collaboration. They quickly understood what we wanted to achieve with this Review – a new look and feel that had quality and sustainability at its heart, and which encapsulated the values and objectives of the Chatsworth House Trust in a compelling and beautifully presented way. We are delighted with the result"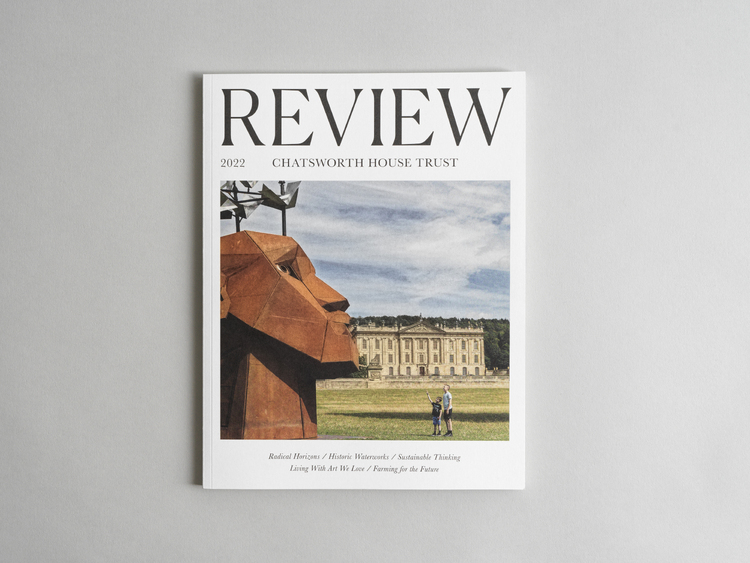 Photographing Chatsworth
"This was such a lovely project to work on with 93. Chatsworth, I think, feels special to a lot of people who live or have lived in the surrounding area and it definitely holds lots of lovely memories for me. I know from speaking to others that visits into the house always feel very special, so being allowed to see behind the scenes felt a huge privilege.
I very much wanted to be able to capture the charm that the estate holds. To me, dissimilar to other properties, Chatsworth seems to have a lot of life and soul to it and I was keen to be able to get that into the photos. 
We spent a really lovely, cold but sunny, few days at the estate. Yes, we had a short list and something of a timetable but ultimately it was a case of observing and finding the magic. Whether that magic be when the light was particularly special, capturing the frost before it melted away or staff carrying out behind the scenes tasks we don't usually get to see."
Do you have a print project you'd like help with?
We work with forward thinking charities, trusts and B-Corp organisations, who value creativity and design. If you have a project that needs some fresh thinking - across branding, photography, copy and design, in both the digital and physical realms - we want to hear from you.