24th March, 2023
Insights on Parla's environmentally friendly surface coating technology for furniture design
Our interior design team share their learnings following a recent visit to the 93 design studio by Turkish furniture brand Parla.
93's interiors team met with Parla for some C

ontinuing Professional Development (CPD)

Parla visited the 93 studio recently for a CPD session based around the process they use to manufacture some of their furniture and other interior items, physical vapour deposition.

Although 93 are't members of RIBA so aren't compelled to follow the guidelines for regular CPD that RIBA architects are, we feel it's good practice and leads to some incredible conversations with industry innovators.

Here's what we learned about the process of physical vapour deposition.
Who are Parla Design?
Parla is a third generation family run, design led company, designing and manufacturing high quality furniture for projects worldwide. Parla designers create production/collection pieces, accounting for around 20% of their total production, and also bespoke pieces which account for around 80% of the total. 
Supplying hotels and fine dining restaurants with a glittering client list that includes Four Seasons, Hilton Hotels and Mandarin Oriental. Parla has offices in London, New York, Dubai, Dublin, and Dallas, with showrooms in Istanbul and Dubai. 
Jade Ilke, Aysel Ilisik and Deniz Albayrak joined us in our Sheffield offices to talk through the process of PVD, and its applications in interiors and manufacturing.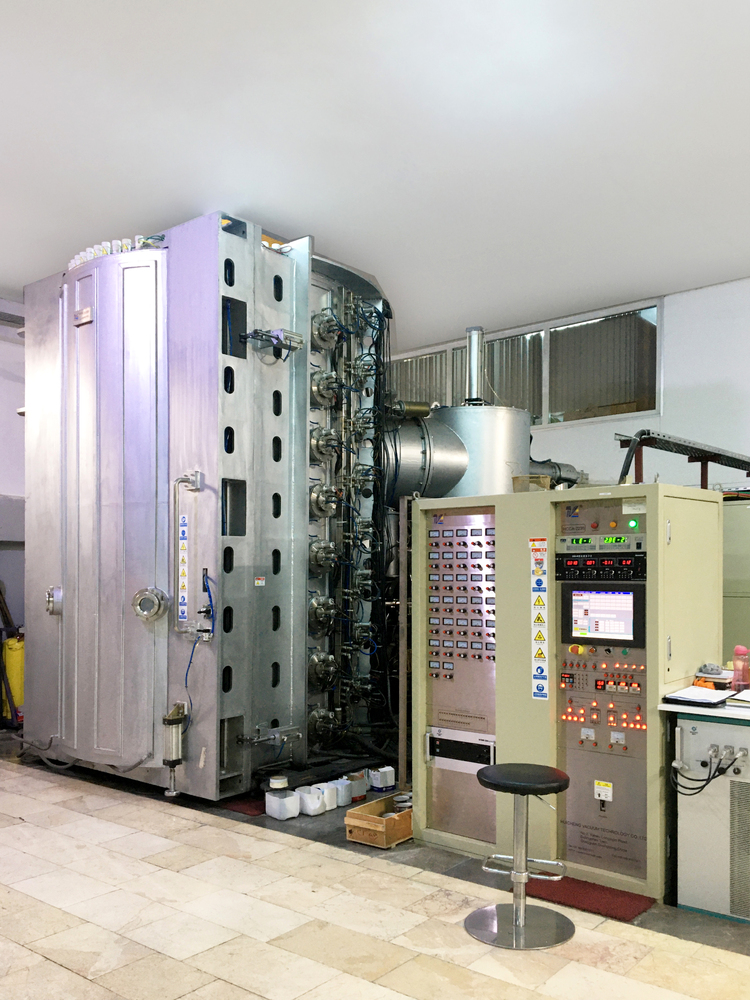 What is physical vapour deposition?
Physical vapour deposition, or PVD, is a method of coating a material or substrate with a layer of a different kind of material. This could be for the purpose of making the item better at handling wear and tear, or resisting corrosion; or simply for aesthetic reasons. 
Unlike wet methods of coating, such as electroplating, PVD, which is considered a dry method of coating, does not use harmful chemicals in the process so is a more environmentally friendly way of coating metal. 
PVD became popular in the 60s but is a much older process which was discovered in 1838 when Michael Faraday used a vacuum tube to try to move things from one place to another using electricity. He did not succeed in the way he imagined but instead happened upon this process.
In 1858, Arthur Williams Wright wrote a paper on electrical deposition aparatus, which was used to make silver mirrors. Thirty six years later Thomas Edison would be denied a patent for his machine to deposit metals because of Wright's paper. 
Since then the process has been refined, and bigger and more efficient machines built until PVD became a viable and commercially successful option for metal work.
The Parla team start with stainless steel, which is durable, consistent and cost effetive, as well as being resistant to light, heat, and UV. This will be the base material for the chair leg, table top frame or bespoke door handle.
They choose the coating material, for example titanium, and place a liquid or solid piece into the PVD coating machine. The material is evaporated on an atomic and molecular level by being bombarded with a high energy source of electricity and heat. This dislodges the titanium atoms. 
When evaporation is complete the titanium atoms mix with inert gases in the machine which aid its transportation, before depositing it as a coating on the stainless steel.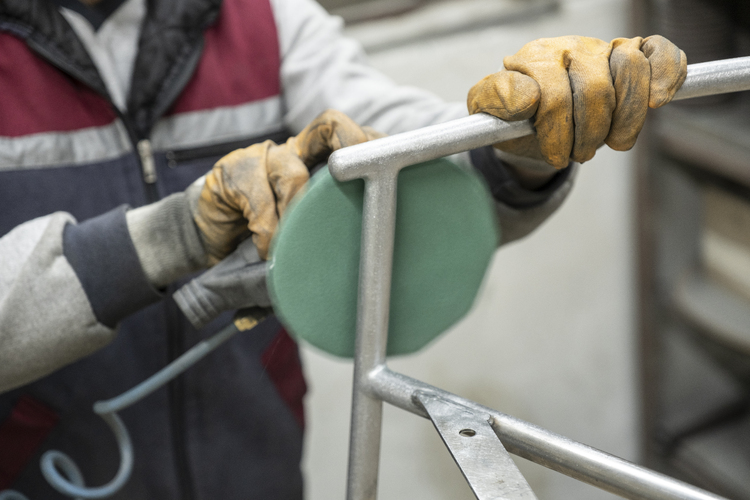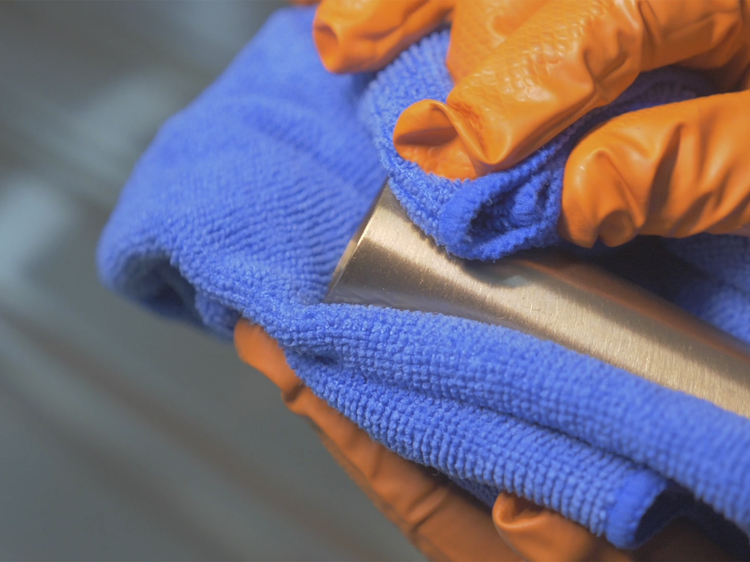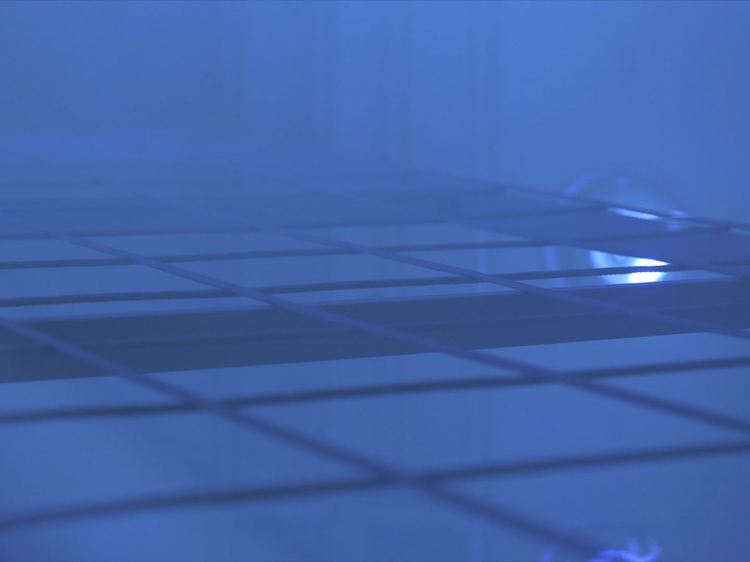 What are the benefits of PVD?
PVD gives a finish that is so durable that some pieces are guaranteed for 25 years. PVD increases strength, heat resistance, and corrosion resistance against salt, which is vitally important in the marine industry. PVD resists the salt test for 300 hours, whereas EU standards only require 200 hours, which makes items coated by PVD a more cost effective long term solution. 
PVD is also resistant to solvents and is as useful on tiny, intricate parts as it is on larger surface areas. Because PVD is just a few millimetres thick it doesn't affect the finish of the item so can be used on drill bits, and surgical tools, jewellery, in yachting, on watches and taps. It is food safe so can be used on cutlery and has also been used in art - Jeff Koons' balloon sculptures are coated using the PVD method. 
PVD is a more sustainable and environmentally friendly process as there are no emissions or toxic chemicals.
The finished piece looks like titanium (or gold, copper, bronze etc.) but is much cheaper to produce and buy, making PVD a cost effective option. 
Have a project you'd like to talk about?
We'd love to hear it! Get in touch and let's see how 93 can help take your project to the next level